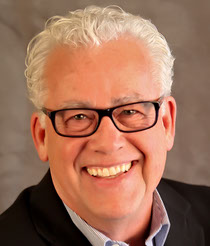 DAVID A. WHITEHORN

, MBA, CPC

With over 30 years of global leadership experience, David is a Global Executive Leadership Coach and Leadership Development Consultant. He is certified by the world-wide acclaimed Marshall Goldsmith Stakeholder Centered program for the Global Leader of the Future. He is an expert in the Development and Execution of People Strategy- including Leadership Development, High Performance Teams, Engagement, Knowledge Management, Mergers and Acquisitions, Front line and Middle Management in Global Multi-cultural Fortune 500 companies in Defense, Security and Energy Management industries. A passion-driven, value based leader he has personally coached executives in all regions of the world for more than ten years. He is certified by the International Coaching Federation and has completed more than 500 hours of coaching training. He is also certified in various psychometric tools and assessments including Emotional Intelligence and the Resilience Advantage programs.  David is a certified Professional Coach, a Personal Brand Strategist, and a Master Practitioner of the Energy Leadership Index.

David has lived overseas for more than twenty years in Brazil, Mexico, Saudi Arabia and Sweden and traveled and worked in Asia-Pacific for ten years. He is fluent in Spanish and semi-fluent in Portuguese and has studied several other languages. He earned his Master's degree in Business- Organizational Policy from Boston University and completed post graduate studies in Executive Leadership at INSEAD. In addition to his work experience he also served as President of the American Businessmen of Jeddah, Board member of the American International School of Jeddah and the United Way and was advisor to the Institute for Corporate Productivity (i4cp). He currently serves on the Board of Directors of Kiwanis International and the Boys and Girls club of America in his local community and is the President Elect of the Phoenix, AZ Chapter of the International Coaching Federation (ICF).

David is the founder & CEO of KaliTlacica- a business dedicated to helping leaders and their organizations discover their brilliance, align their brilliance with their brand and vitalize their resilience. His personal and professional global experiences combined with his language skills and passion for helping people thrive make him uniquely qualified to partner with executives and their organizations to achieve sustainable superior performance.